Fully trained by José N'dongala, the Founding President and Artistic Director of the Kizombalove Academy, our partners are fully part of the large Kizombalove network. All our partners have undergone a training of a minimum of one year in order to learn and improve their knowledge regarding Semba and kizomba. This allows them to familiarize themselves with the cultural aspect behind these very popular dances from Angola. Each member during his apprenticeship becomes familiar with our values and teaching method internationally known as: "José N'dongala Kizombalove methodology". Our values and teaching method allow them to become good dancers and qualified teachers in order to teach Kizomba and semba in an efficient, fast and well structured way. The diversity of our network, both in terms of its origins and in terms of everyone's previous dance experiences, constitutes a major asset.
Success belongs to everyone. The merit comes from the teamwork.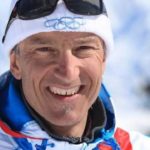 Franck Piccard
Olympic Champion 1988
Meeting together is a beginning, Staying together is a progress, Working together is the success.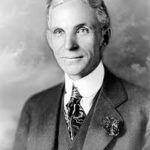 Henry Ford
Révolution of the car industrie