Kizombalove Academy
"Do not dance because you feel like it. Dance because the music wants you to dance"
                                                                                                                         By José N'dongala
We are dance academy focused on training and research. Thanks to many years of research by our founder José N'dongala, the Kizombalove Academy is now the best place, for both local and international students, to learn all the secrets of the Angolan culture around the Kizomba and Semba.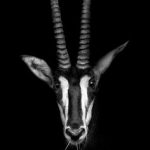 Notre Mission
Notre Vision
The KizombaLove mission is to stay true to the reference structure ( Kizomba / Semba ) Benelux. Through the promotion and teaching of the Angolan culture , our school is committed to providing the Kizomba and Semba professional a structured way to be able to teach our dance style .
Through the intercultural character of these dances and thanks to our teachers who have completed a special training program , our high quality courses are given professional manner with education worldwide . We are therefore convinced that the Kizombalove Academy will be considered as the main actor in the success that will know these dances as well as in the development of the new generation of dancers and teachers Kizomba / Semba.