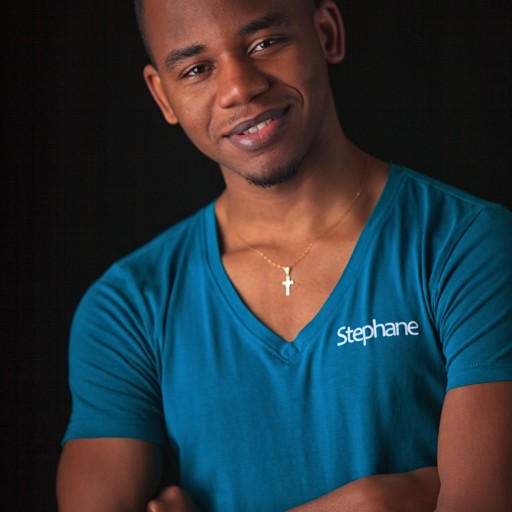 Starting first with salsa in 2008, Stéphane has joined a latin dance school (Salsa & Bachat) in Belgium where he has been teacher since 2013. A few years before, in 2010 he has been spotted by the "Kizombalove Academy", and has immediately began a framed teacher training  with the teacher who introduced kizomba in Benelux and founder of the "Kizombalove Academy" "José N'dongala"
What Stéphane appreciate in the "José N'dongala kizombalove methodology" is the structure of this program which is very coherent through all modules, with a rich pedagogical content. Accreditation of this training is allowed only after have been followed and succeed the defined and official Teacher's course training. 
The program is structured as followed:
Foundation course succeeded on 17/02/2013
Intermediate course succeeded on 21/07/2013
Advances course succeeded on 16/02/2014
Teachers course (green light) … In progress
At the end of the first 3 modules of this program, Stéphane has already received the nick name of "Prince of improvisation" by José N'dongala himself… What an honor! 
This training has shaped his knowledge and also his ability to transmit it. He has started teaching kizomba in 2013, first like assistant and then as teacher. 
His main focus as a teacher has always been to make sure students are able to express themselves and have fun on the dance floor, following kizomba values in term of the cultural dimension behind the dance, but also in term of execution, namely feeling, fluidity and subtlety…
Nothing is more important to him than the say:
 « Learn the rules [in an easy and enjoyable way], master the rules, then [only after that, you can] break the rules».



Next to all his commitment, taking time to first learn about the dance/culture, Stéphane also made some artistic achievements and has been active on the international scene.
He took part in many festivals & events as a teacher or performer (Brussels, Berlin, Hamburg, Rotterdam, Amsterdam, Antwerp, Tilburg, Liege, Luxembourg…). His experience in Salsa with all the trainings followed in that field (with Gianni & Alecs, Osbanis & Anneta, Tropical Gem…) has been a great help to evolve and build his artistic personality.
Being now the vice president of the Kizombalove academy, Stéphane still has as main goal to spread and share in different ways (classes, bootcamps, workshops…) what he has learned to everyone interested.



Click on the picture below to discover his testimonial