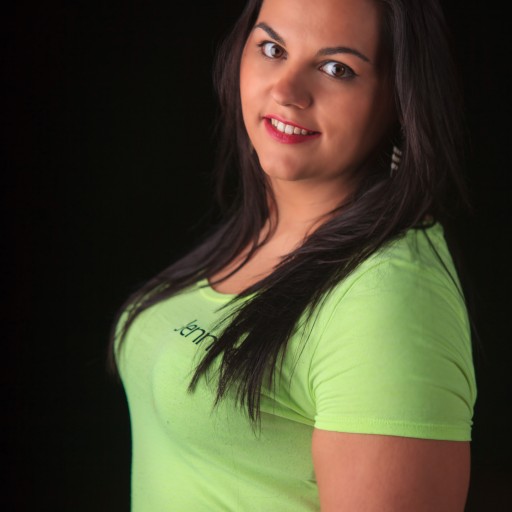 Passionate about Latin music, it is in 2008 that Jennifer starts the On2 Salsa and Bachata. For each of these dances, she trained with the best teachers of Belgium as Alain Salsa Brussels and Talal and Nanda Castillo. Known and recognized on the dance floor for her style, her smile and her energy, in 2014 she incorporated the group Ladies Touch with who she performed in Belgium and on the international scene.
She felt in love with Kizomba music, but it is some years after that she discovered in 2011 the dance Kizomba and took her first course with José N'dongala (founder of Kizombalove). She quickly distinguished herself for her style and integrated the group Kizombalove as assistant to the course. For almost 3 years she trained with José N'dongala through "the  Kizombalove methodology" where she obtained three certificates:
Foundation course: 23/12/2011

Intermediate race: 08/27/2012

Advanced courses: 08/21/2013
She assisted José in his classes in 2011 and began to give her official courses in 2012 with José and other team members.
She took also part in many festivals and international events as a dance teacher (Ginga workshops / Kizomba / Semba): Sensual Dance Madrid, I Love Kizomba Sensual, Kizomba Lounge, The Temptation, Noite Na Passada etc.

Enriched by those experiences, energetic and generous (hence the nickname "melancia" :-p), she continues faithfully in the Kizombalove Academy. She is also in charge of organization part of the Candonga Party known in Europe for the richness and variety of the music that is played there and the atmosphere and energy of this event.

Her dream: a student show performed in May, 2016 (yes it is no longer a dream but a great achievement)
Her biggest pride, seeing the students growing, enjoying, smiling and having fun while dancing kizomba!
Her key word: bring your smile, we will do the rest 🙂
See you on the track,
Jennifer Melancia